Are you are licensed tax preparer in all 50 states?
Yes, we are approved in all 50 states to prepare taxes.
How can you ensure my privacy?
We adhere to all privacy regulations and realize that your taxes are a sensitive issue. Your information is secure in one locked location only after your taxes are complete to adhere to IRS regulations. If you choose to fax or scan your information to us , only one person sees this information and will be returned to you with your refund. Any computer records will be deleted.
Can I have someone come to me at my home or office?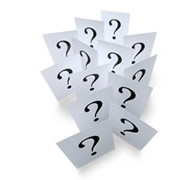 It depends on your location but in most cases this can be arranged. Your taxes can be done right on the spot at your home or business.
What unique services do you offer that your competitors do not?
The best way to answer this question is we offer a lot more including personal service without lines and frustration. We also have lower overhead so we can be more competitive in your area. Most CPAs and tax preparers do not have bank products and with them, you have to pay upon filing. With us you have a NO upfront out of pocket cost to get your refund.
How much does your service cost?
Our prices vary but you will find that we are competitive for the professional convenient service we provide.
What are the different choices of refunds?
Please see the application for details but they range from a check, direct deposit, a debit card or cash card, all the way to waiting for the IRS to send you the check.
How do I pay for your services?
In most cases, you will choose to pay out of your refund so no upfront fee would be required in that case. If you choose another method you can pay using your credit card or paypal account.